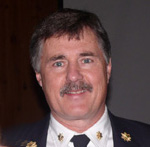 Chief Dan Daly is a 24 year veteran of FDNY, the New York City Fire Department.
On September 11th 2001, Dan responded to Ground Zero. What he saw on that day, and in the days and months to follow, changed his life forever. Now Dan shares his message of peace, hope and tolerance around the world
FDNY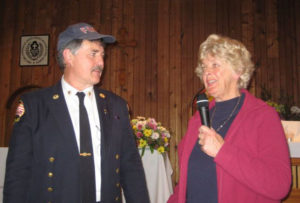 As I make my final preparations for my trip back to New York, I feel so blessed to have met so many wonderful people here in Australia, especially at St. Anthony's.
Americans have always loved Australians and I now know why. You are a caring, compassionate and independent people with a sense of humor that will keep me chuckling for a long time to come.
I would like to thank Father Peter McGrath, Founder of the Passionist Family Group Movement for sponsoring my trip to Australia, and each of you for the kindness you have shown me. What I talk about in my travels regarding creating peace in the world, you act out in everyday life by creating an extended family for all humanity. I am thankful to
you for your warm welcome, and of course, your delicious suppers.
I have been very impressed by the young people of Australia. They are intelligent, fit and most polite. In their eyes can be seen the hope for a new world where peace, and not war, is the norm; where we can all live together as brothers and sisters.
In the last 7 weeks I have had the opportunity to speak to many young people from 1st to 12th grades. At one Primary school I asked the young students what talents they had. One young man immediately raised his hand and said that he 'moves fast'. Upon further questioning, he said that he runs 'very fast'!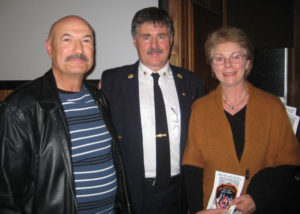 Others said they were a good soccer player, a violinist, a singer or a dancer.  Then one somewhat shy girl raised her hand and said that she was very good 'listener'. Well, that stopped me in my tracks. For such a young girl to know that listening is a talent and a gift. Wow!  I am sure we can all learn a lot from her.  These young people bode well for the future of Australia and, perhaps, our planet.
After my presentation at St. Anthony's I have been asked many times for my list of the "Five Golden Keys to Successful living".  I am taking this opportunity by way of your "Sharing our Stories" monthly magazine, to list them here. They are for everyone, not just students.
Develop your talents. We al have a unique and powerful talent that we must work to uncover.
Be Kind. You can never raise your own self esteem by lowering the self esteem of another.

Volunteer. True happiness can be found in the service of others when we forget about ourselves.

Choose wisely. Be like the carpenter: Measure twice and cut once.
Walk with an attitude of gratitude.  As soon as you get up in the morning, make the decision to be happy, giving and thankful for all you have in your life.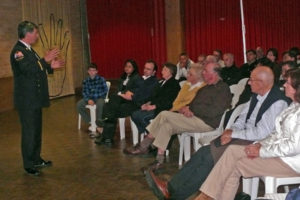 Edmund Burke said that all it takes for evil to prevail is for good men to do nothing. Let us all – from the snow covered peaks of the Rocky Mountains to the Great Outback of Australia – continue to be guilty of random acts of kindness as we join forces to build a better world.
by Chief Dan Daly